How did you feel when you found out that you had made Trail?
I was really shocked because I didn't expect myself to make it. When I got my letter, I just started crying because I was so happy.
What was your most embarrassing moment as a Trail Maid?
At one appearance my pantaloons slipped past my waist without me realizing. I sat on the ground to take a picture with some kids and totally ripped my pants. Luckily, my dress was able to hide it, so I could just pretend it didn't happen.
What is your favorite memory as a Trail Maid?
I really enjoyed Greek Fest because the people were so hospitable and sent us home with plenty of food. We also learned to dance the Greek way. It was a great appearance.
How has Trail introduced you to new people?
I've met 49 wonderful girls through this program and many kind adults working with the Jaycees and Young Women's Civic Club. I've also met countless locals and visitors to Mobile of all different backgrounds.
In your opinion, what is the purpose of doing Azalea Trail?
I think it is all about spreading joy. A big poofy dress is guaranteed to bring smiles to children, elderly, and all ages in between. Plus, joy is contagious; making others happy makes me happy.
Advice to 2019 Trail Maids:
Scotchguard your dress after every wash, never forget your gauntlets, and always stay true to yourself.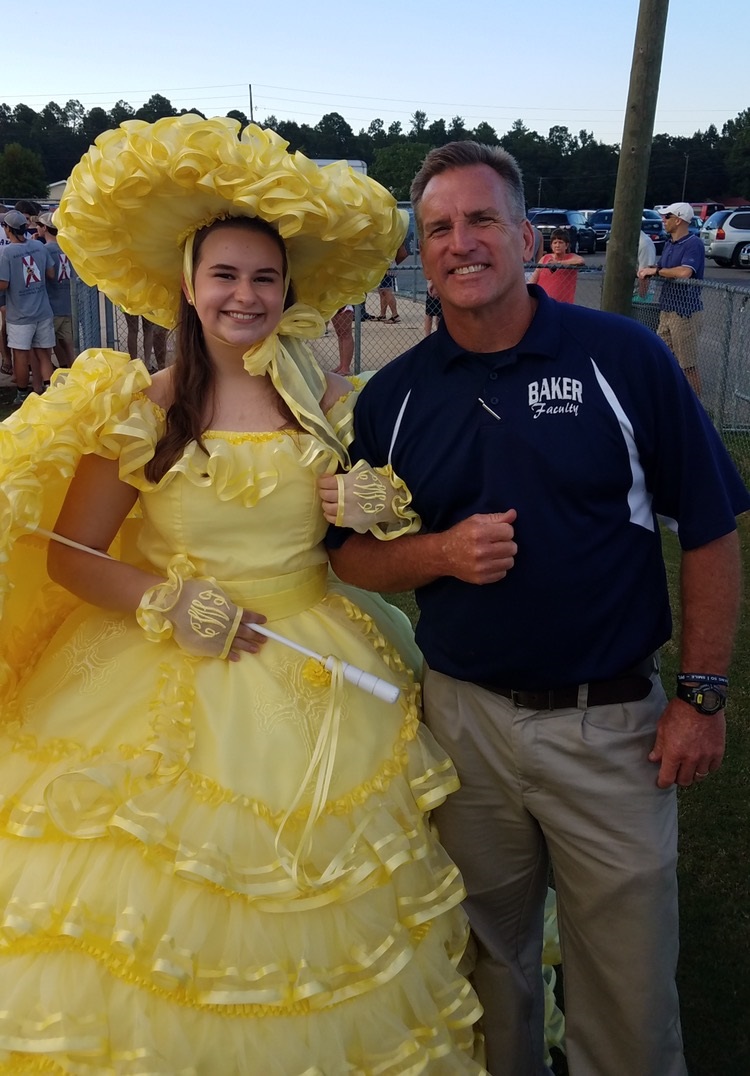 Claire Willingham pictured above in her trail attire alongside Mr. Connick.