Ty Nguyen Staff Reporter
Storm and Silence, by Robert Thier, is a powerful fictional story written in the view of Lillian Linton. Her want for freedom shows how determined and motivated she is to get what she wants.
Back in the 19th century, women were not allowed to vote yet, but that definitely did not stop Ms. Lillian Linton from chasing her goals and voicing her opinions. Linton is a feminist, a woman in search for her freedom and her life without needing a man. Rikkard Ambrose is a strong man with a stone cold stare with one of the largest companies in England in the palm of his hand. The two meet under rather unusual circumstances, but nonetheless, end up working together. They go through many dangerous expeditions together where they must know that, "Knowledge is power is time is money."
This book is also great to read when one needs a little relaxation! There are many twists and many moments that absolutely make this book to die for. Join Storm and Silence- a world that consists of adventure, action, the feeling of powerful adrenaline, three adorable little pigs, and maybe even a spark of romance between the icy eyes of Sir Ambrose and the fiery aura of Ms. Linton.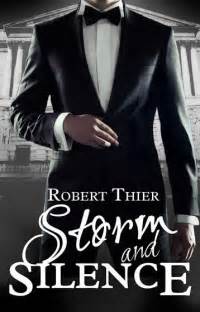 Storm and Silence pictured above.