Trinity Taylor Staff Reporter
Well Baker Hornets, it is time that time of year again: it is track season! There is excitement in the air and nothing but speed on the track. Both the girls and boys track teams have been working hard since late October and if anyone on the team was asked - including the coaches- about this season, they would say they are prepared. This goes especially for the 100 meter-200 meter runner, Madison Thomas who is extremely excited for this year.
Eleventh grader and veteran of the girls track team, Thomas is 100 percent ready to kick off this season. Madison says that she is currently "looking forward to our team to being able to go to state this season," because she believes that her team is definitely strong enough to get there. Madison's personal goals simply include "to beat my times in my events and be better than I was the previous season, "something every runner wants to accomplish to give themselves and the Baker Hornets victory.
Like the previous years, Baker has a strong team this year and it is time for them to "bring the sting." Although this school year came with a team of new faces it is believed across the board the track team will excel.
Hornets, do not forget to come out and show support for the track team- both boys and girls. The first meet will be 8:00am on Saturday, March 3, at McGill. Run Hornets run!!!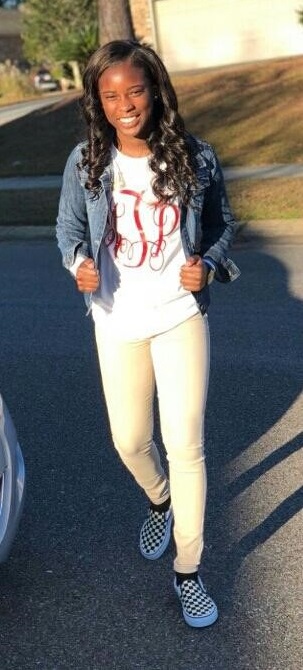 Pictured above is Junior, Madison Thomas, who expresses her excitement for the upcoming track season in Trinity's article.