Jordan Harris Staff Reporter
Christmas Jubilee is an annual fundraising event for the Mobile and Baldwin County community which began in 1985. It has been held at the Mobile Convention Center for the past 3 years, but before it was held at the Fairgrounds. The event even received its first Nappie this year for "2017 Best Annual Fundraising Event" by Lagniappe. "The goal for the event is to raise over $200,000 for the community," says Stacy Welborn, the chair of Christmas Jubilee. It is sponsored by the Junior League of Mobile and is known as the gulf coast's greatest holiday market featuring more than 100 merchants and shops from around the country under one roof for three exciting days of shopping. The types of shops range from food like dips and baked goods to people selling pillows and back massagers. The selection of clothing is amazing including baby, men's clothes and a multitude of small and high-end boutiques.
Every year the Jubilee attracts about 14,000 shoppers and this year they started a promotion where the first 5,000 shoppers would receive a free shopping bag with the Christmas Jubilee logo printed on it. However, since more people were coming through the doors than expected they had to increase the amount given out.
For entertainment while shopping, one could watch many dance performances that happen during the three days from the various dance studios around the city or listen to up and coming singers sing your favorite Christmas tunes. There is also a chance for anyone to take a selfie with Santa and food booths for when the hunger pangs set in. This year it included Fuzzy's Taco Shop, Mama's and more. Make the Christmas Jubilee part of your Christmas experience as well as help those in need.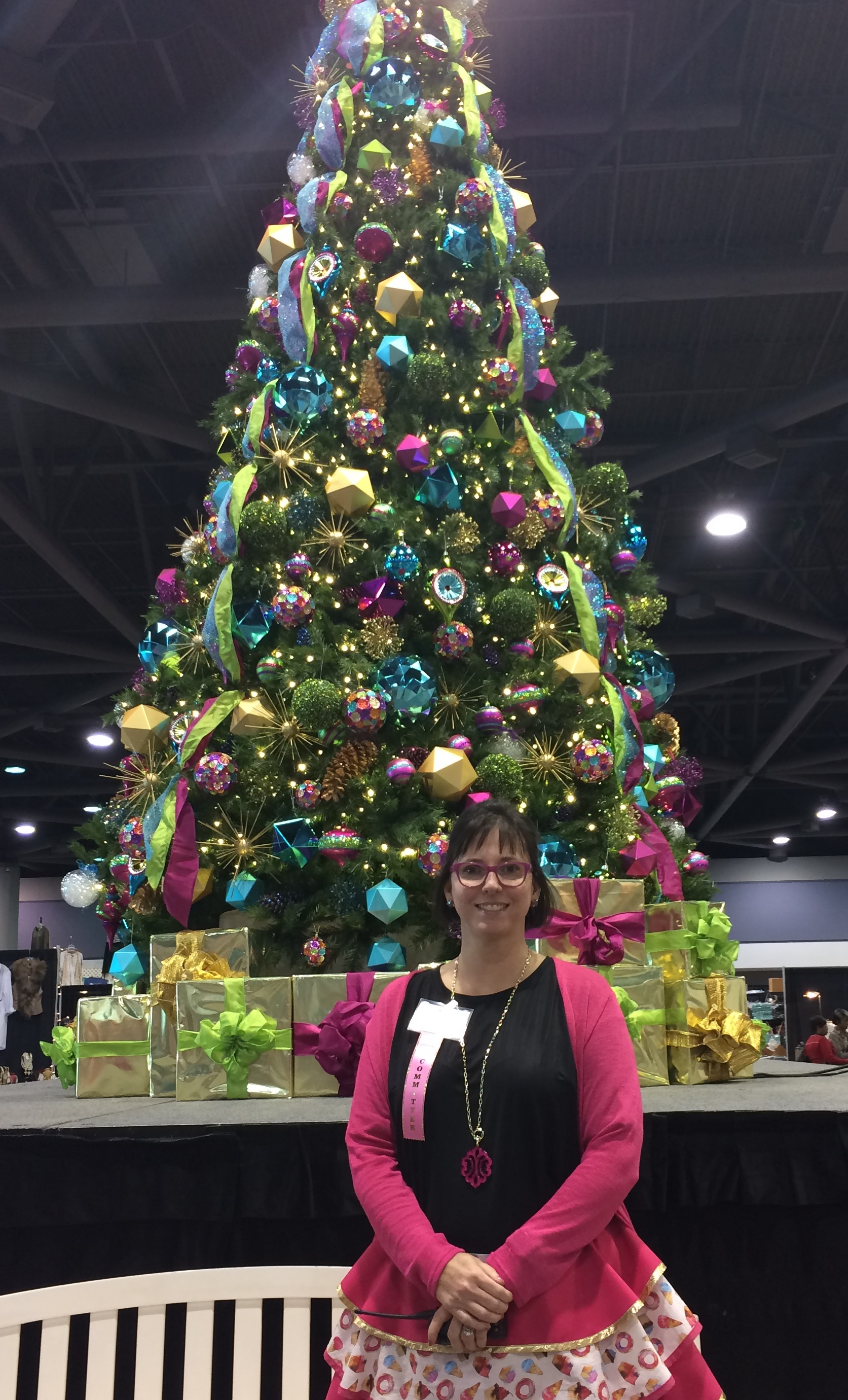 Stacy Welborn, chair of the Christmas Jubilee.