Gabi Connick Staff Reporter
Among all of the many clubs and classes Baker High School provides, BH1 Productions offers students who seek careers in journalism or broadcasting a fun way of getting more comfortable in front of and behind the camera. Students get the opportunity to serve as the news team of the school, interviewing students on certain topics around Baker and acting as news anchors on the daily show streamed in Hornet Block. BH1 also teaches students how to operate a camera, manipulate lighting, and of course, how to speak and act while being filmed.
On top of informing the school with our latest news, members of BH1 produce short films and segments weekly. These segments are broadcasted on Fridays, as a part of a longer show that typically lasts most of Hornet Block. When asked what the most beneficial aspect of this class was, Mr. Tolbert, the teacher of BH1 replied, "For the students who want to go into video journalism, they are learning skills they would not learn until college." This class will go in depth with how to perfect camera angles and also how to perform an adequate interview. BH1 is not only a great way of learning more about camera techniques, but it also provides students with an idea of what their future career will entail.
If you are interested in signing up for BH1 Productions for next year, see Mr. Tolbert in room 110.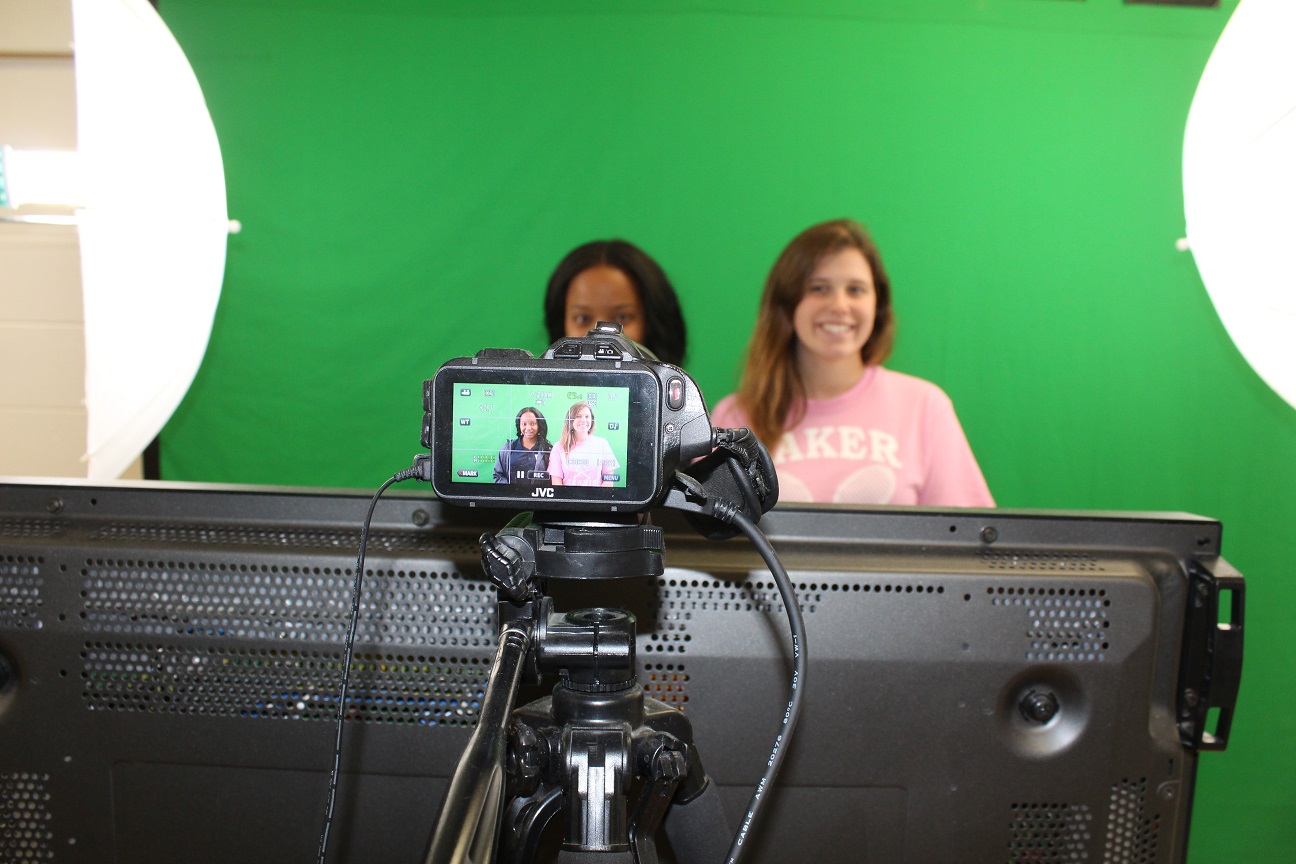 BH1 in action.