Heidi Lynch Staff Reporter
At the end of each year, everyone has a blast going through the yearbook, grabbing their nearest friends and looking through the pages during class. It is really no surprise because the yearbook staff puts a substantial amount of work into it.
When asked how long it takes for the yearbook to be completed from the early brainstorming into the final product Bailey Busby and Ansleigh Weston said, "We start thinking of ideas and themes right after the previous yearbook is complete and we work all the way until the final deadlines in March." People have been confused as to why it costs so much they responded by saying, "Baker has a relatively cheap yearbook compared to other schools that have to pay over a hundred dollars. If you do the front cover with a certain texture or font, adding extra paging, or being late on a deadline for certain aspects of the yearbook can cost extra money and fees pile up." However, they did mention there is a new payment plan starting this year. A student can provide a $30 deposit and then make three easy payments to purchase their own yearbook.
So, what if you are worried about not being in the yearbook and buying one, well "Mostly everyone is going to be in the yearbook and we try to include as many people as possible if you come to school." said Bailey. The yearbook staff puts a tremendous amount of work and time into each yearbook and to make sure that everyone is included in them to make every yearbook special and unique for every student to keep as a memento. See Mrs. Watts or a yearbook staff member to purchase your book. Everyone definitely needs to buy a yearbook this year!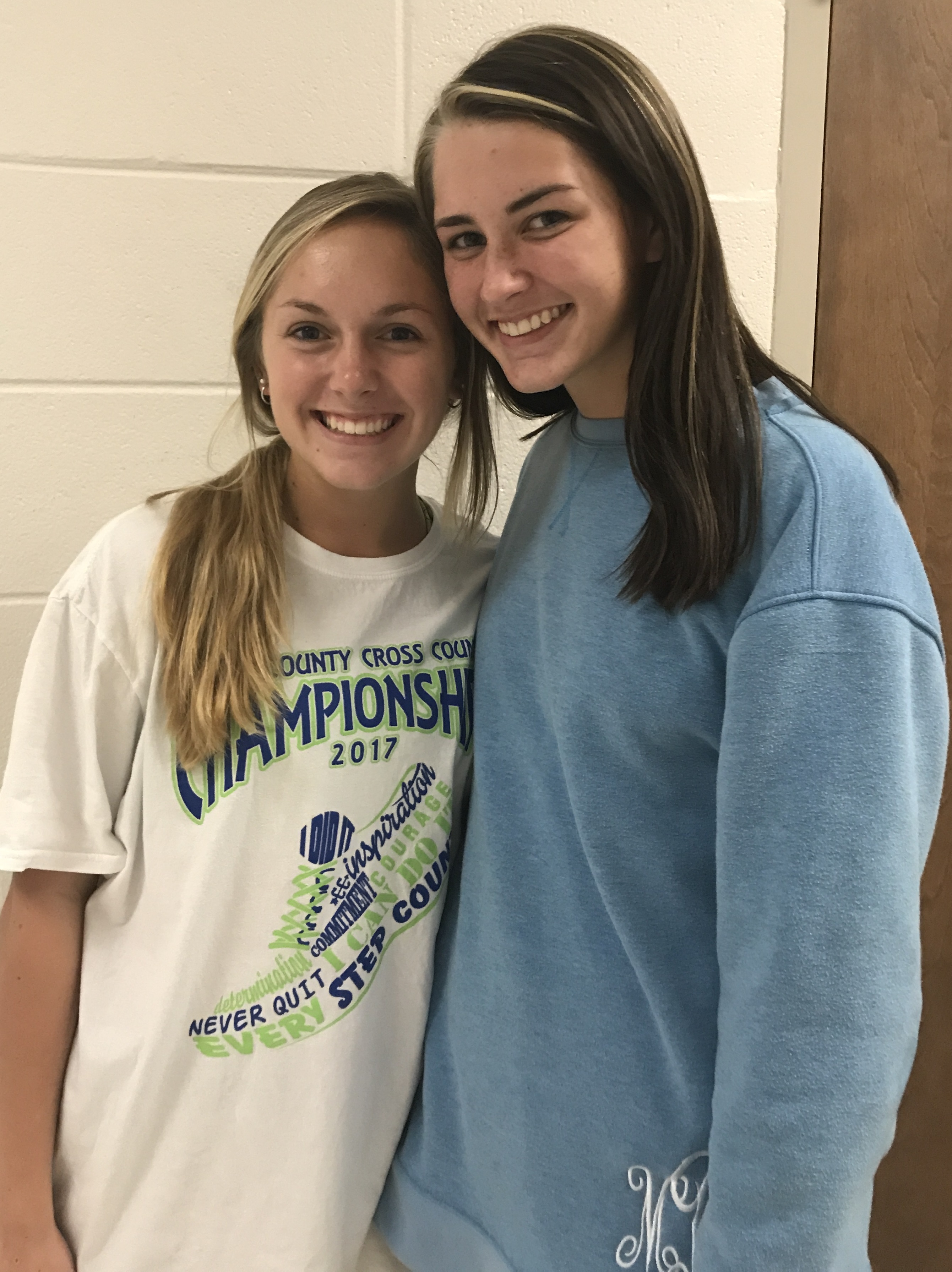 Ansleigh Weston and Bailey Busby, yearbook staff members.